VELOCE Carbon folding wheelchair
FOR A STYLISH, ACTIVE LIFESTYLE
Offering unrivaled agility, lightness, stability and responsiveness, this folding chair promises both performance and comfort. Featuring the all-important benefits of a compact folding system, VELOCE is easy to transport and to adjust. In short, it adapts to your active lifestyle.
-OR-
Product Description
Benefits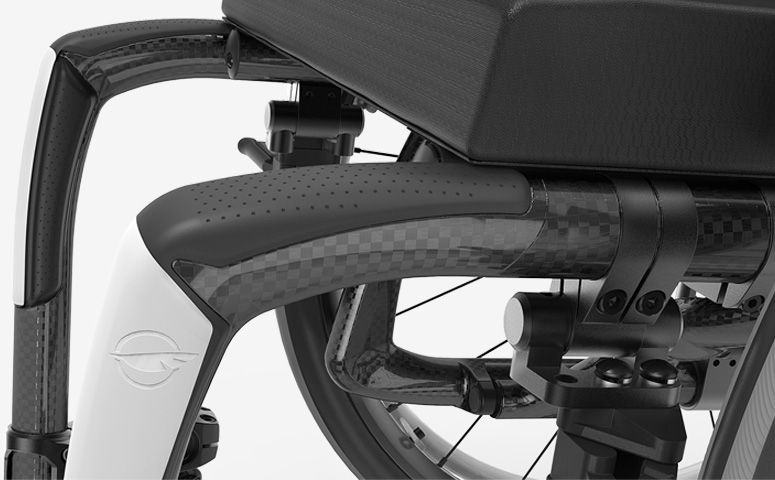 Incredible lightness and nearly unlimited adjustment options
In addition to being incredibly strong and light, the VELOCE model is fully adjustable for a personalized fit. The front and rear seat-to-floor heights, the seat angle and center of gravity can all be adjusted as needed. We are proud to say that this chair is one of the lightest and most practical folding models on the market.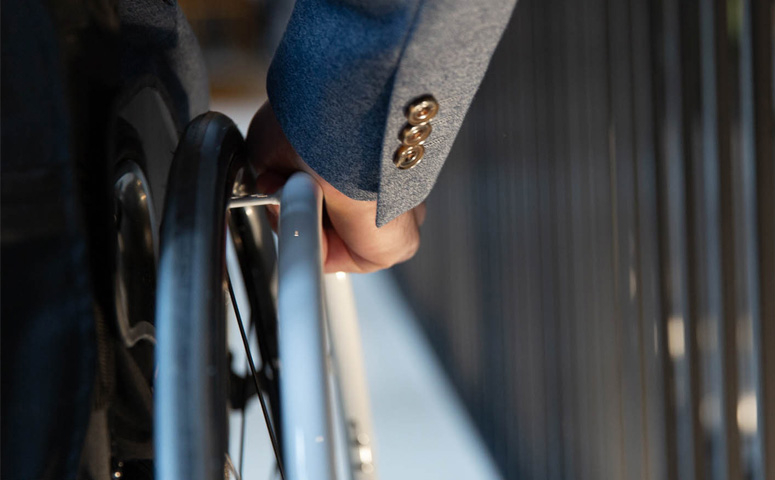 Ideal for an active lifestyle
Easy transfers, easy transport, the VELOCE wheelchair is perfect for active users. The innovation behind this model gives it the performance and convenience of a folding chair with the comfort and stability of a rigid chair. It is easy to take along wherever you want to go and once unfolded and ready, offers exceptional handling.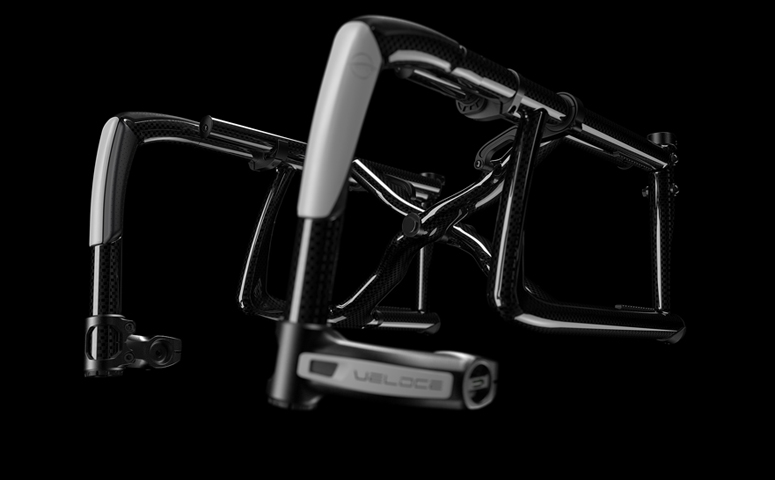 Attractive, minimalist design
With its spirited Mantis frame—closed in the back and open in the front—its signature triangular tubing and carbon finish with color accents, Veloce's sleek and avant-garde look turns heads.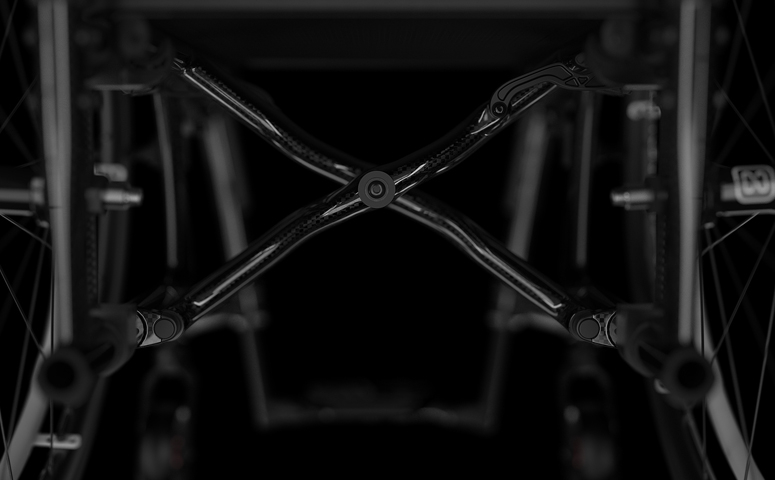 Save your energy to go further
Ease of propulsion is an undeniable plus and with the VELOCE, you'll enjoy remarkable agility. The completely symmetrical molded cross brace and pivot axles work together while the unique folding system maximizes the frame's stability and reactivity, saving you considerable energy on a daily basis.
Technical specifications
structure
Material
T700 High-tensile strength carbon fiber
Transport Weight
11.9 lb. | 5.4 kg (16 x 16 without rear wheels, wheel locks, armrests, cushion and anti-tippers). Lightest configuration: 19.4 lb. | 8.8 kg without wheel locks and wheels.
Weight Limit
265 lb. | 120 kg — 350 lb. | 159 kg HD Kit
dimensions
Seat width
14 in. to 20 in.
35.6 cm to 50.8 cm
Seat depth
14 in. to 20 in.
35.6 cm to 50.8 cm
Front seat to floor
14 in. to 21 in.
35.6 cm to 53.3 cm
Rear seat to floor
13 ½ in. to 20 ¼ in.
34.3 cm to 51.4 cm
Back height
9 in. to 21 in.
22.9 cm to 53.3 cm
Armrest Height
8 in. to 14 in.
20.3 cm to 35.6 cm
Front frame angle
70°, 75°, 80°, 85°, 90°
Center of gravity
1 in. to 4 in.
2.5 cm to 10.2 cm
Overall width
20 ¾ in. min – 31 ½ in. max.
52.7 cm min – 80 cm max.