HELIO A6 Aluminum folding wheelchair
STATE-OF-THE-ART MOBILITY ACCESSIBLE TO ALL
Boasting avant-garde design and advanced technology, it has one of the best price-quality ratios on the market. A blend of ingeniousness, efficiency and durability.
-OR-
Product Description
Benefits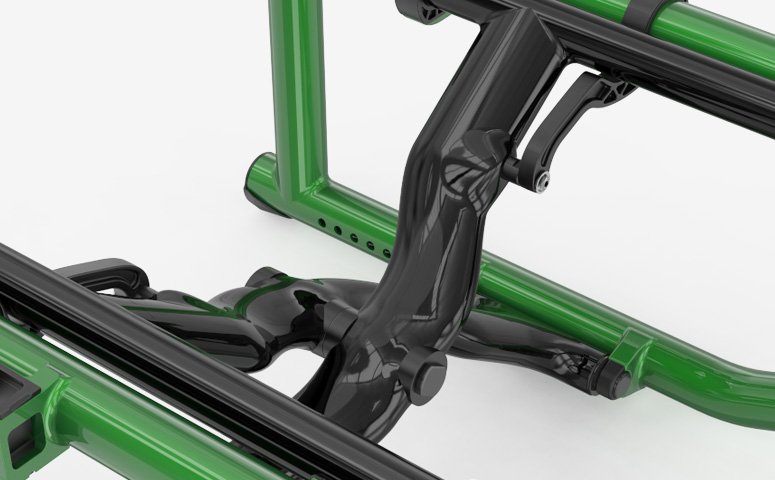 Lighter and more convenient
The HELIO A6 aims for efficiency and mobility at an affordable price. Durable components like our symmetrical cross brace ensure remarkable mobility and ease of propulsion while the lightweight design guarantees comfortable and agile handling.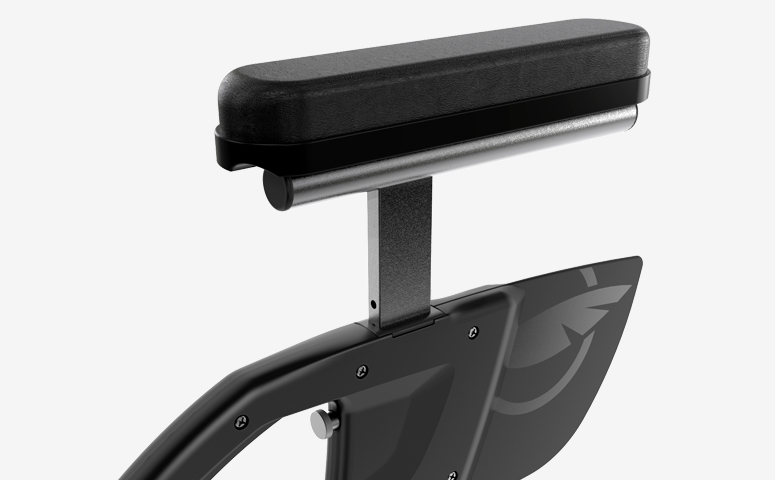 Innovative design, superior manufacturing
Solid manufacturing and reliable components that give you more, plus optional accessories that include height-adjustable T-armrests, integrated push handles and Newton One spoke wheels. Also, one-piece side frames for greater strength and maneuverability. In short, the HELIO A6 wheelchair offers exceptional durability, to serve you for many years to come.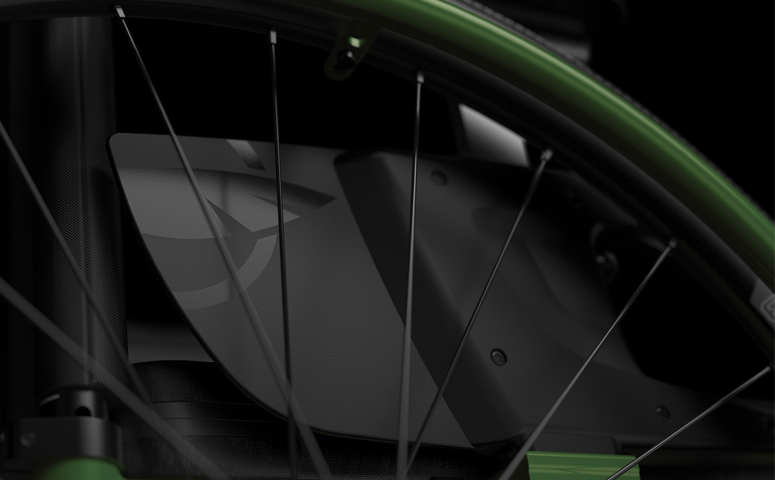 Solid, fully adjustable components
The vertical axle plates offer multiple center-of-gravity adjustments while maximizing lateral stability. The single post armrests let you adjust to a specific height without the bulk of conventional single post arms and the integrated armrest receiver eliminates vibration noises that can crop up over time.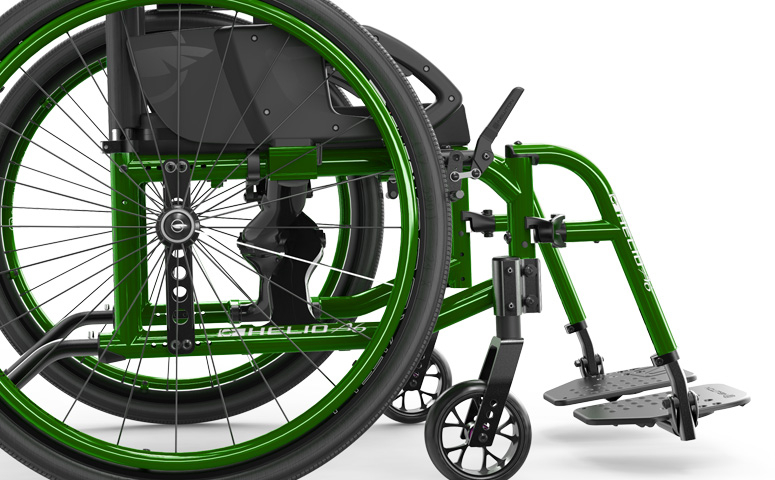 Optimal seat-to-floor height
The frame's innovative design allows you to achieve a super-low 12-inch (30.5-cm) front seat-to-floor height. In addition to easier contact with the floor, this feature provides better foot propulsion. Or, move it beyond 20 inches (50.8 cm) to meet your most challenging needs.
Technical specifications
structure
Transport Weight
13.0 lb. | 5.9 kg (16 x 16 without rear wheels, wheel locks, armrests, cushion, anti-tippers and footrest). Lightest configuration: 22.9 lb. | 10.4 kg without wheel locks and wheels.
Weight Limit
265 lb. | 120 kg — 350 lb. | 159 kg – HD Kit
dimensions
Seat width
14 in. to 22 in.
35.6 cm to 55.9 cm
Seat depth
14 in. to 20 in.
35.6 cm to 50.8 cm
Front seat to floor
12 in. to 20 ½ in.
30.5 cm to 52 cm
Rear seat to floor
12 in. to 20 ¼ in.
30.5 cm to 51.4 cm
Back height
12 in. to 21 in.
30.5 cm to 53.5 cm
Armrest Height
8 in. to 14 in.
20.3 cm to 35.6 cm
Front frame angle
60°, 70°, 80°, 90°
Center of gravity
3/4 in. to 2 ¾ in.
2 cm to 7 cm
Overall width
20 ¾ in. min – 33 ½ in. max.
52.7 cm min – 85.1 cm max.