Benefits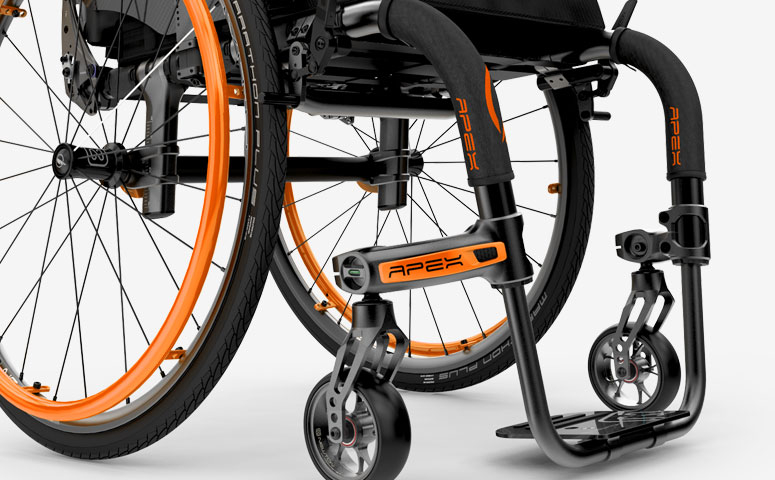 AluLite: a stronger and lighter aluminum alloy
The APEX A combines the advantages of triple-butted aluminum with those of carbon fiber for unbeatable strength and lightness. The result is a wheelchair that is easy to handle and transport with an ease of propulsion that makes it easier to get where you want to go.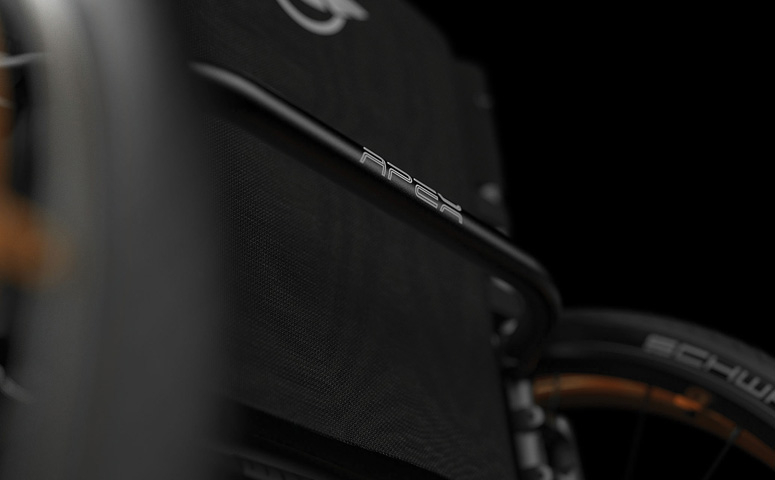 Uncompromised stability
APEX Aluminum is an easily maneuverable rigid wheelchair that offers safe and high-performance handling. The unique rigidizing bar maximizes stability while preserving reactivity. This rigidity reduces lateral movement and offers optimal propulsion for greater mobility.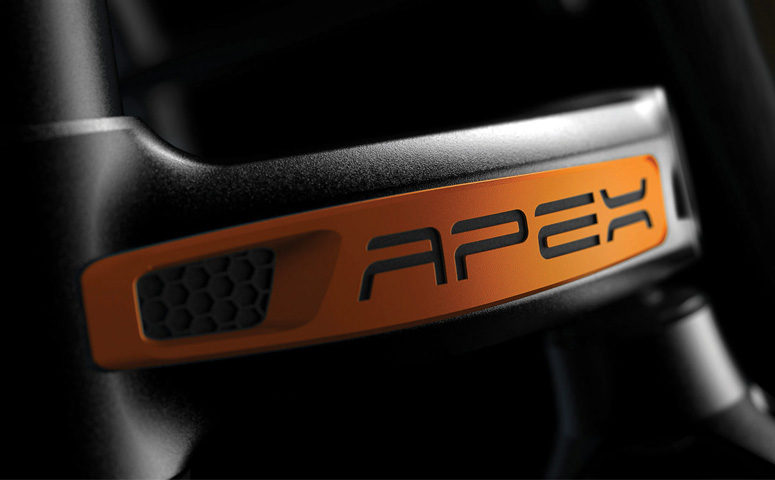 Bold, modern and refined design
While technology and function are important, so are design and aesthetics. Each detail of the APEX Aluminum chair was carefully considered and thoughtfully designed to create a head-turning chair that challenges all wheelchair stereotypes.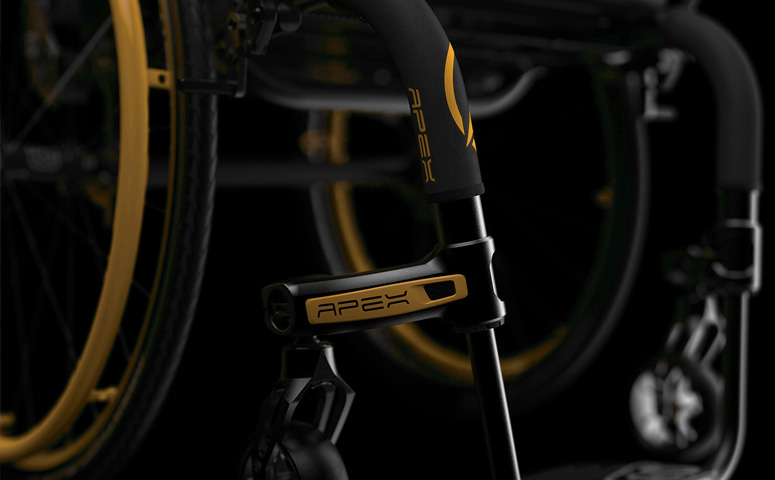 The industry's most perfected materials
AluLite aluminum alloy and triple-butted aluminum make this chair considerably lighter and remarkably strong. Thanks to the quality of the components and the touch of carbon fiber, the APEX Aluminum is highly durable to serve you for many years to come.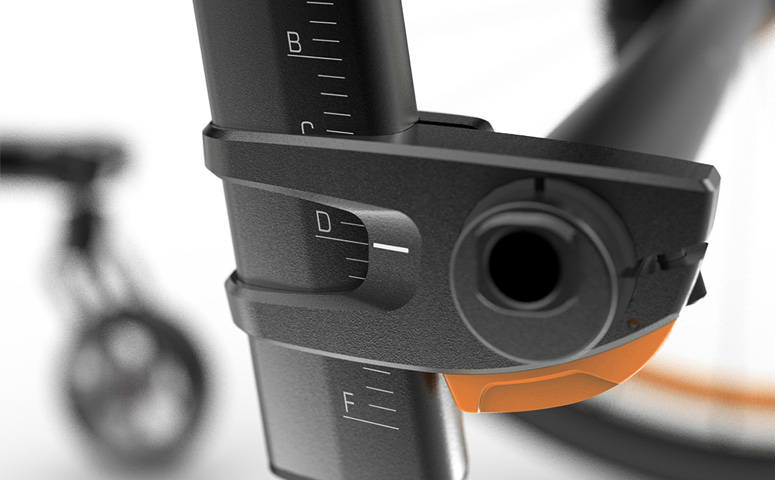 Infinitely adjustable
The APEX Aluminum wheelchair offers a wide range of settings for a completely customized experience. Fully modular, the back angle, seat-to-floor height and rear wheel positions can all be adjusted for your comfort. Laser-etched markings make it easier to adjust key components and specify exact positioning. Simple. Quick. Adaptive.
Technical specifications
structure
Material
Triple-butted aluminum
Transport Weight
10.6 lb | 4.8 kg (16 x 16 without rear wheels, wheel locks, armrests, cushion and anti-tippers). Lightest configuration: 18.0 lb | 8.2 kg without wheel locks and wheels).
Weight Limit
265 lb | 120 kg
dimensions
Seat width
12 in to 20 in
30.5 cm to 50.8 cm
Seat depth
12 in to 20 in
30.5 cm to 50.8 cm
Front seat to floor
14 in to 21 in
35.6 cm to 53.3 cm
Rear seat to floor
14 in to 20 in
35.6 cm to 50.8 cm
Back height
9 in to 21 in
22.9 cm to 53.3 cm
Armrest Height
8 in to 14 in
20.3 cm to 35.6 cm
Front frame angle
70°, 75°, 80°, 85°, 90°
Wheel camber
0°, 2°, 4°, 6°, 8°
Center of gravity
0 in to 6 in
0 cm to 15.2 cm
Overall width
18 ¾ in min. 31 ½ in max.
47.6 cm min. 80 cm max.