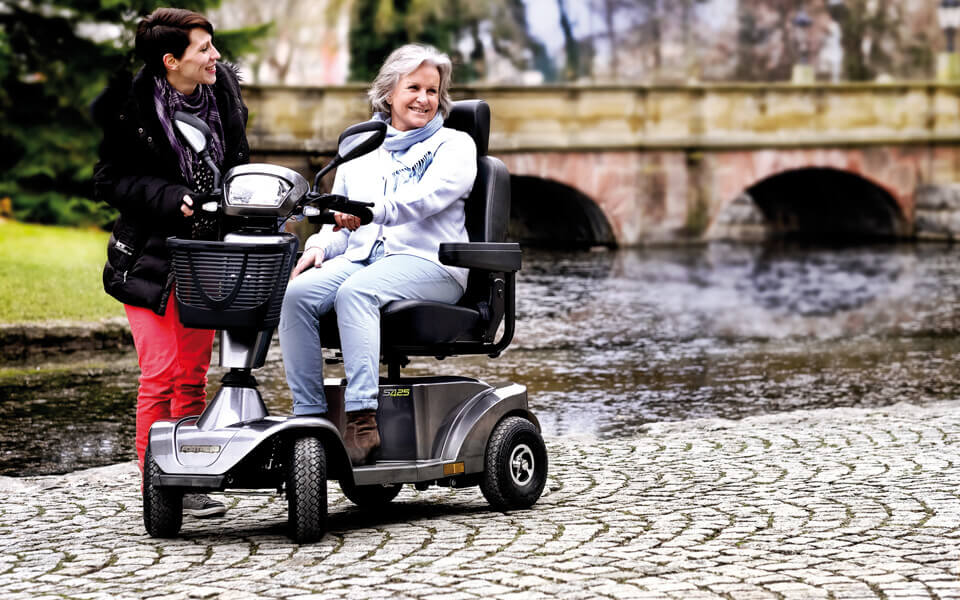 Pure outdoor performance
Experience a smoother and rewarding drive each and every time with the S425's all-round advanced suspension. Every wheel has its own independent suspension, so whether you're cruising around town or travelling over more varied terrain, you're assured of the ultimate comfort over every bump you may encounter.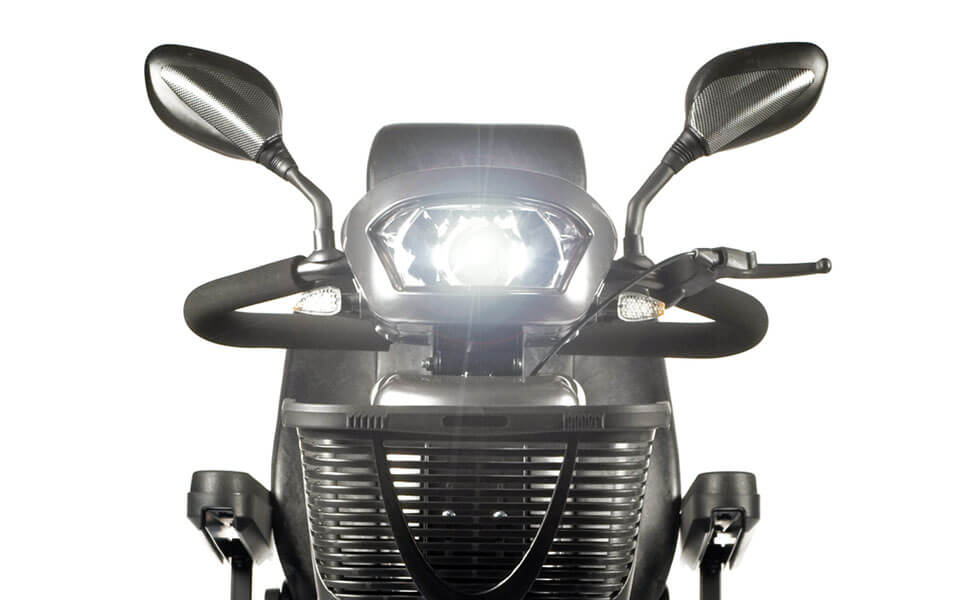 Powerful LED's to light your way
With advanced LED lighting technology, the lights on the S425 mobility scooter are much more energy efficient than standard bulbs, so not only are you using less battery power on every trip, you also won't have to worry about changing bulbs either.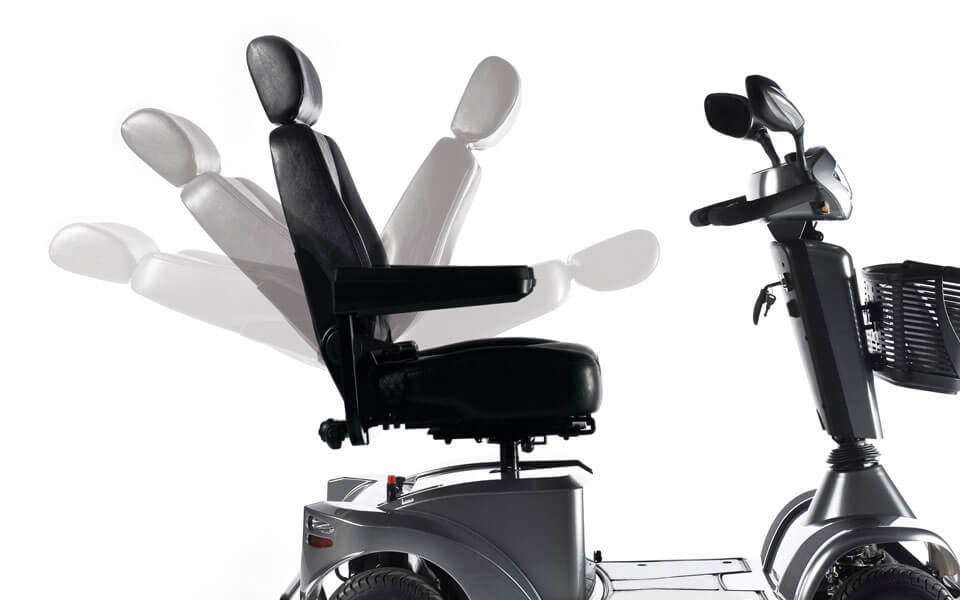 Comfort on every trip
Finding your perfect seating position for those long journey's is effortless with the easy-to-adjust luxury seating. Adjust the seat height, depth and recline to suit your own unique driving position. The flip-up comfort armrests are also width, angle and depth adjustable – and combined with the seat rotation ensures that transferring in and out of your mobility scooter is effortless.
Specifications
Starting Retail Price:
$4,608
Max. Speed:
12 km/h (7.5 mph)
User Weight Capacity:
330 lbs.
Product Weight:
258 lbs. incl. batteries
As a part of our ongoing product improvement initiative, Sunrise Medical reserves the right to change specifications and design without notice. Further, not all features and options offered are compatible with all configurations of the wheelchair. Please consult the user instruction manual for more information.