Benefits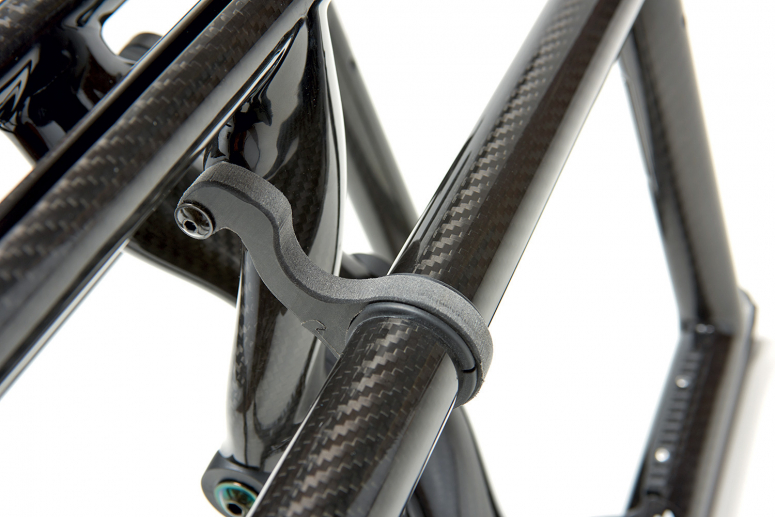 Lightweight for greater freedom of movement
HELIO KIDS is one of the lightest folding manual wheelchairs for kids on the market. We use high-performance carbon fiber for peak lightness and strength. From the flip-back footrests to the forged aluminum axle plates, each component and accessory was chosen with weight reduction in mind.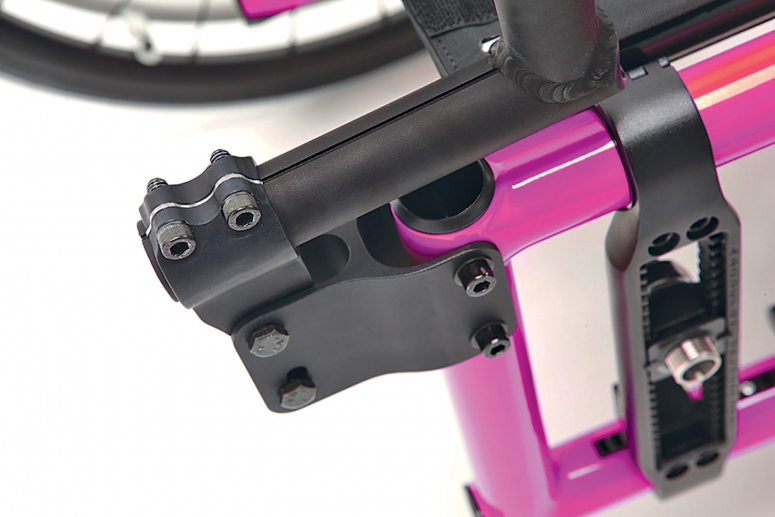 A chair that grows with your child
Kids grow fast and HELIO Kids is designed to grow right along with them. It only takes a few seconds to increase the seat depth by up to 3 inches (7.6 cm) in infinite increments for greater precision. The footplate height can be adjusted just as quickly and easily so your child is always comfortable.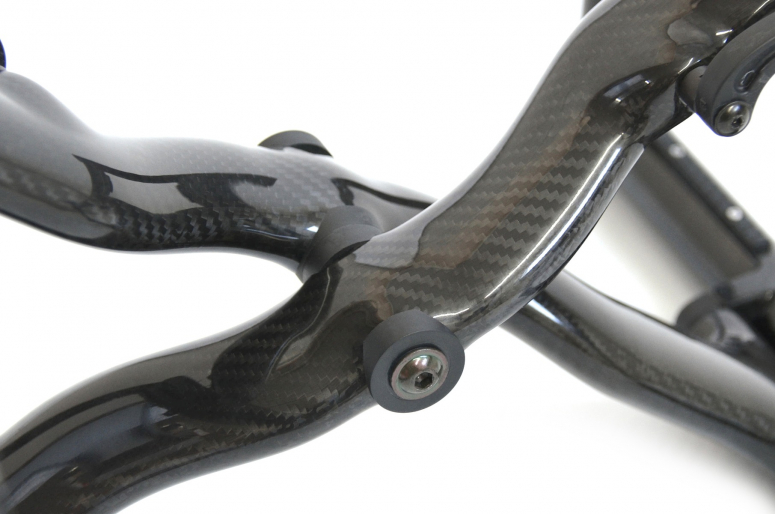 Saves their energy so they can go further
A highly agile wheelchair is an undeniable plus, especially for kids. We only included what was essential for even more efficient propulsion. The molded cross brace, oval tubing and pivot axles work together while the unique folding system maximizes the frame's stability, saving your child energy on a daily basis.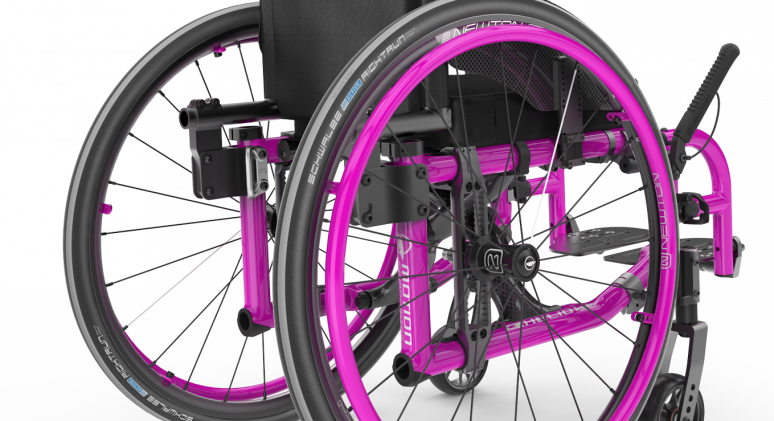 Strong enough to keep up with your child
T700 carbon fiber is an ideal material for making high-performance wheelchairs, due to its incredible sturdiness and stability. Unlike standard two-part frames, HELIO KIDS has a rigid unibody (single) frame, which makes it much stronger. Kids can be tough on their wheelchairs, but this chair was made to last, serving your child well for many years to come.
Technical specifications
structure
Material
T700 High-modulus carbon fiber
Transport Weight
10.6 lb. | 4.8 kg (12 x 12 without rear wheels, wheel locks, armrests, cushion, anti-tippers and footrest). Lightest configuration: 20.7 lb. | 9.4 kg without wheel locks and wheels.
Weight Limit
175 lb. | 79 kg
dimensions
Seat width
12 in. to 16 in.
30.5 cm to 40.6 cm
Seat depth
12 in. to 19 in.
30.5 cm to 48.3 cm
Front seat to floor
13 in. to 21 ½ in.
33 cm to 54.6 cm
Rear seat to floor
12 ½ in. to 19 ¼ in.
31.8 cm to 48.9 cm
Back height
9 in. to 21 in.
22.9 cm to 53.3 cm
Armrest Height
8 in. to 14 in.
20.3 cm to 35.6 cm
Front frame angle
60°, 70°, 90°
Center of gravity
1 in. to 4 in.
2.5 cm to 10.2 cm
Overall width
18 ¾ in. min – 26 7/8 in. max.
47.6 cm min – 68.3 cm max.