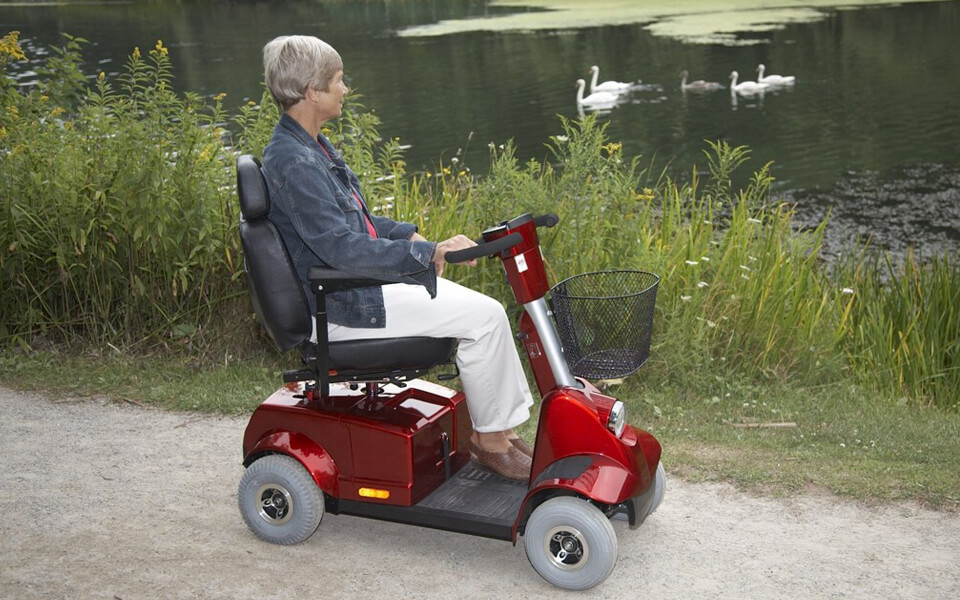 Choice of 2 drive systems packages
Choice of 2 drive system packages, 1700 TA or 1700 DT with tried and true "Duro-Torque" drive system. Ensures optimum performance and reliability for a wide range of needs.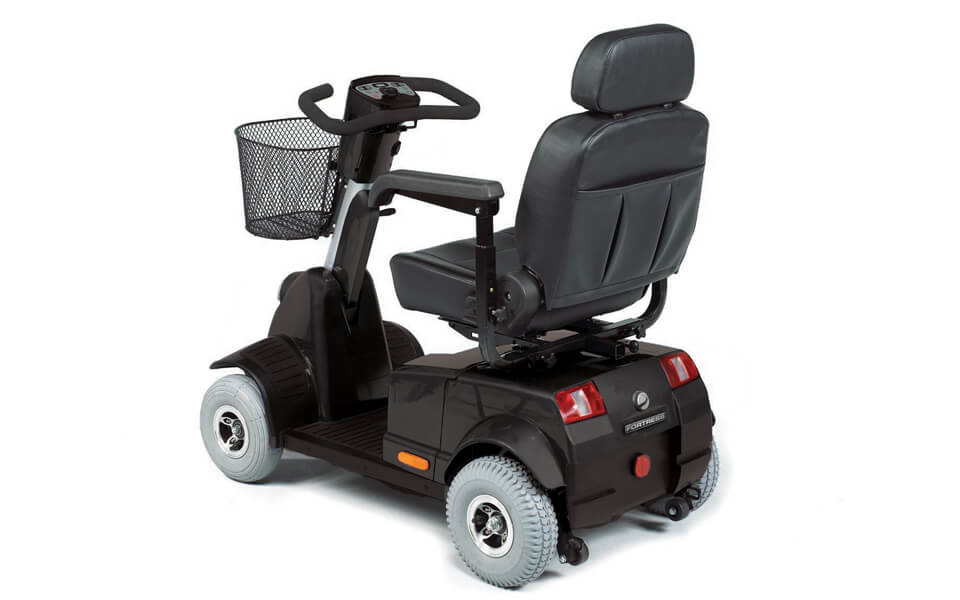 Front and rear suspension
Easy steering design, multi-adjust captain seat, and full light package. This offers exceptional comfort, convenience and an enjoyable driving experience.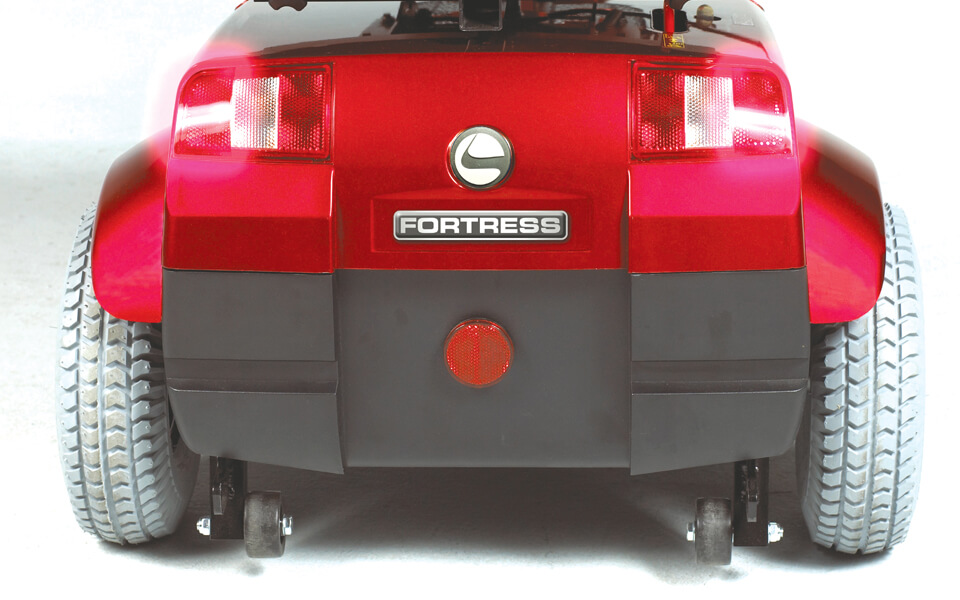 Extra Large Battery
With an extra large battery compartment on a mid-sized scooter (fits up to Grp 22 batteries). This ensures a good battery capacity for a wide range of users, from casual to very active.
Specifications
Turning Radius:
42″ (3 wheel)
57.5″ (4 wheel)
Starting Retail Price:
$4,468
Max. Speed:
DT: 5.5 mph (8.9 km/h)
TA: 6 mph (9.7 km/h)
Battery Size:
U-1, 40 Amp, Grp 22
User Weight Capacity:
TA: 300 lbs.
DT: 350 lbs.
Product Weight:
TA 3-wheel: 155 lbs.
TA 4-wheel: 166 lbs.
DT: 3-wheel: 160 lbs.
DT 4-wheel: 171 lbs.
As a part of our ongoing product improvement initiative, Sunrise Medical reserves the right to change specifications and design without notice. Further, not all features and options offered are compatible with all configurations of the wheelchair. Please consult the user instruction manual for more information.